When you stop smoking, your body needs to get used to not having nicotine. This can be uncomfortable, but there are ways you can manage nicotine withdrawal.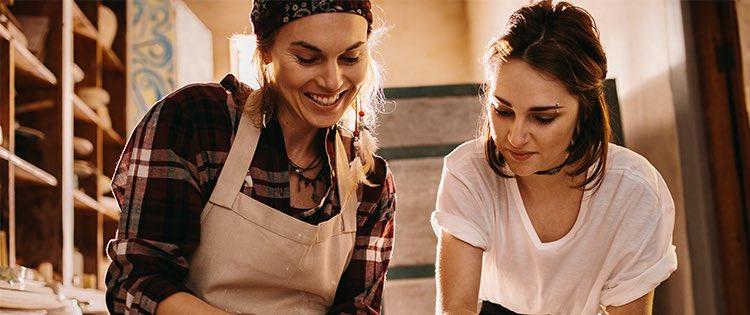 Understanding Withdrawal
Withdrawal is the collection of uncomfortable symptoms you have when you stop getting nicotine. Nicotine is the main addictive drug in cigarettes and other tobacco products. For most smokers, the worst withdrawal symptoms last from a few days up to two weeks, but every smoker's withdrawal experience is different. 
Common withdrawal symptoms include:
Having intense cravings for cigarettes.
Feeling sad, irritable, or restless.
Having trouble sleeping.
Having trouble thinking clearly and concentrating.
Feeling hungrier or gaining weight.
Withdrawal and Emotional Triggers
Negative feelings and mood changes can happen during withdrawal—and they can also be powerful smoking triggers for women. Learning how to manage emotional symptoms of withdrawal is very important for women to stay smokefree. Try the tips below to help you get through it.
Build healthy coping skills. Learn how to handle your emotional triggers without using cigarettes.
Consider using medication. If you are not pregnant, or trying to become pregnant, try nicotine replacement therapy to help manage these symptoms and withdrawal-related cravings. You can also talk to your doctor about prescription medications that can help you quit. 
Explore other ways to beat withdrawal. The more tools you have at your disposal, the more successful you will be at dealing with triggers, cravings, and withdrawal.  
Get Support
Having symptoms of withdrawal is a major challenge smokers face while quitting. Many people will start smoking again to feel better. There are ways to get support and avoid a slip or relapse. 
Withdrawal and Depression
It's normal to go through negative mood changes after you quit smoking. This can be part of withdrawal. Some people feel sadder. You might also be irritable or restless. But if you're feeling very down for more than two weeks, it could be depression. Take our quiz to find out if you may be depressed.
If you think you have depression, try not to smoke. Talk to you doctor about your options for treating depression while you stay smokefree.
Find Help 24/7
If you or someone you know is in distress or having suicidal thoughts, get help now. Call or text 988 or chat online for 24-hour, free and confidential support from trained counselors.
Para obtener asistencia en español durante las 24 horas, llame al 988.
Want to learn more about nicotine withdrawal? Check out Smokefree.gov for resources and ways to help reduce cravings.